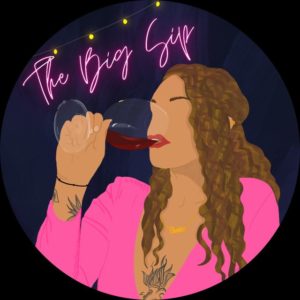 "The Big Sip" series spills knowledge on "sip" that matters, by highlighting and amplifying black and brown trailblazers breaking barriers in the food, wine, and arts industry. Each show provides listeners with an opportunity to learn about diverse leaders pioneering a more equitable and inclusive world by centering a wine-full and mindful conversation. (follow the series @thebigsipseries)
Host: Gabriela Fernandez
Show: Live every Thursdays at 10am PST or catch up on the podcasts below
---
THE BIG SIP MOST RECENT EPISODES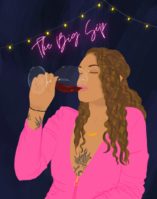 Justin Trabue is a head-strong, determined femme whose ready to slay any goal she sets her heart on–whether it's horseback riding, co-founding a non-profit...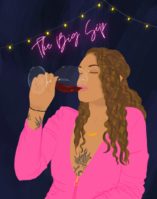 Victoria Coleman is currently the Director of Winemaking and winemaker for Lobo Wines. While she passionately loves this industry, it wasn't always on her...
Episode 21: "Paving a Path Forward"
The Big Sip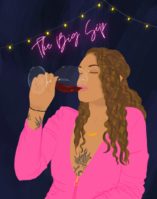 The power of the internet is truly amazing! Two strangers connecting from opposite sides of the Coast through technology, both on a mission to...
Episode 20: "Uncorked Cultured"
The Big Sip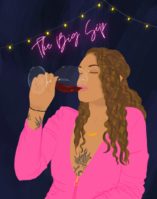 Each story has its abstract nuances, and without words, it's a visual artist's language. Sakhon's language and soul is global and boasts with curiosity....
Episode 19: "Culture Creator"
The Big Sip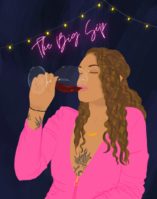 "Un brindis por aquellos que nos miran y sonrien desde el cielo!" Those are the words you'll find on La Cheve's webpage, an homage...
Episode 18: Dreamers Doers
The Big Sip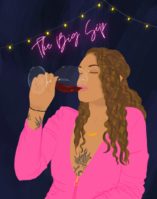 His mother would say his love and passion for food and creativity started with binging Food Network (long before binging was a legit thing@),...
Episode 17: The Hustle Never Ends
The Big Sip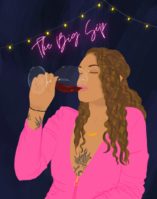 In Episode 16 of The Big Sip, we get to dive in and sip from Tamer Hamawi's cup–incredible entrepreneur, humble human, world traveler, and...
Episode 16: Chasing Happiness
The Big Sip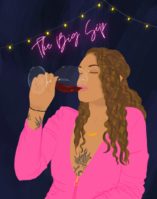 Trailblazing the Pan-African soulfood diaspora in the Bay Area, you'll find Chef Solomon Johnson bridging Jamaican, Puerto Rican, and West African foods and flavors...
Episode 15: "Conscious Consumption"
The Big Sip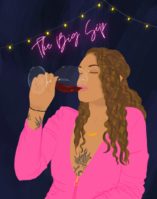 Dale, like so many words and expressions in Spanish, has a fluid definition that varies. To Chef and creator of Dale Bars, Caroline Rae...
Episode 14: ¡Dale Chica, Dale!
The Big Sip
Episode 13: Lady The Vine
The Big Sip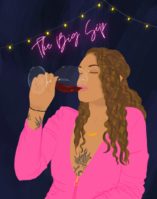 Episode 12 of The Big Sip officially kicks off our Culinary Spotlight Series, with none other than Executive Chef Sean Streete. Of West Indian...
Episode 12: "Into the Wild" with Chef Sean St...
The Big Sip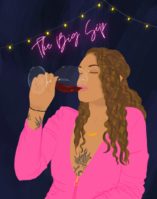 One of the most raw and unfiltered conversations yet featuring three phenomenal black business owners in the Napa Valley: James Moss of J.Moss wines...
Episode 11: "All That Glitters Isn't Gold"
The Big Sip
---
About Gabriela Fernandez:
Gabriela Fernandez is a true peppy, free-spirited soul blessed with the "gift of gab!" Growing up in the Napa Valley, her teachers always told her that her mother named her right because of her very gregarious nature. Her bubbly, charismatic personality only grew with age and helped launch her into the exclusive Jazz Choir at the City of Saint Helena. Through jazz, she was able to begin traveling the world, visiting countries like Spain and France. This is where Gabriela developed her passion for travel, culture, and food.
Gabriela graduated from Saint Mary's College of California where she graduated with a Business Marketing degree. While at Saint Mary's she immediately became involved in various outlets at the college, partaking in community events and service projects. Now working and living in Napa, Gabriela continues to be very involved.
Gabriela absolutely loves concerts, the arts, food, music, movies, discovering new hiking trails, and all things "sports." Her adventurous spirit keeps her movin' and groovin' and searching for the next thing to dive into and explore.
Currently you can listen to her on "The Big Sip" series on KVON and other podcast platforms, as well as on the weekdays as KVYN's 99.3 FM The Vine's Morning show host delivering music, entertainment, and all things trending. When she is not live on the mic, she works for a prominent winery in the Napa Valley and is creator/lead of The Peoples Collective for Change. #gettingSIPdone