Wine Country Live with Barry Martin covers the latest news about the 2020 elections, including updates on the Local candidates, National polls and the major Propositions.
---
Live debate with the City of Napa Mayoral Candidates took place on Wednesday, October 7th @ 7:30pm. Live from the Wine Down Media Studios and in partnership with Napa Valley TV. Listen/watch below. Post-debate analysis with Barry Martin and Political Expert, Larry Kamer, will be available soon.
Listen to the Candidate Profiles podcasts below per race for the City of Napa.
Napa County Assessor/Recorder/County Clerk, John Tuteur, joined Wine Country Live to inform us on a few "Vote Safe" how-tos.
Check your voter status in the CA State of Secretary's secured website at: VoterStatus.SOS.CA.GOV
---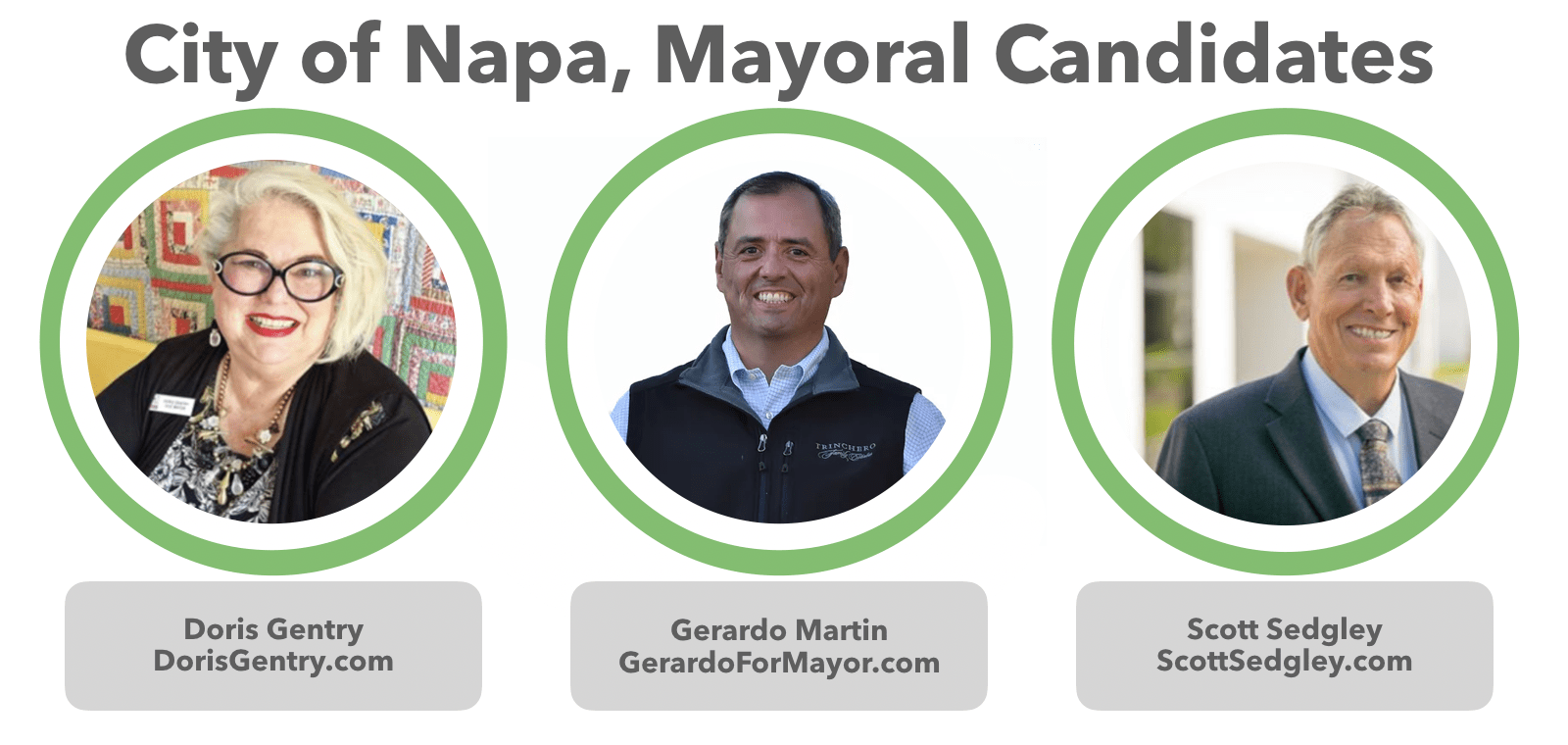 ---

---

---
STATE COVERAGE
In California, 13 statewide ballot propositions are on the ballot for elections in 2020. CalMatters, a nonprofit, nonpartisan newsroom committed to explaining California policy and politics, joined Barry Martin on Wine Country Live providing us with top-line information we should know on several propositions.