Napa Edition Chamber of Commerce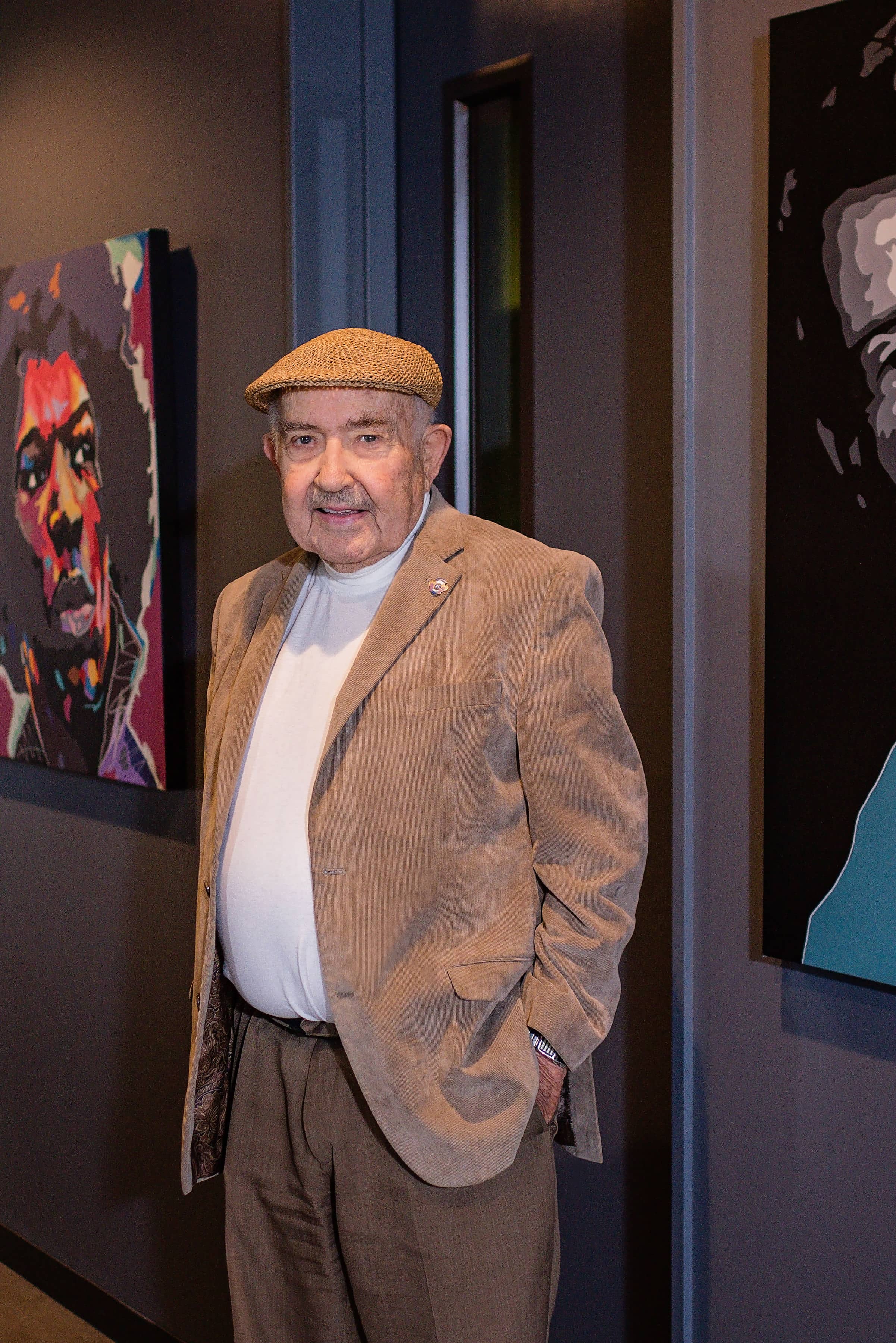 Ira brings you valuable information from Napa Chamber of Commerce members and other outstanding business leaders.
---
2/7/2020
Ira C. Smith talks w/ Tito Fuentes Jr – Son of San Francisco Giants 2nd Baseman legend, then with Wife – Alma Fuentes & Heidi Charette – The Watermark at Napa Valley 
---
1/17/2020
Ira C. Smith w/ Kathy Magner – Hospitality Manager, Karen O'Neal – Mandavi Personal Assistant & Travis Rogers – Director of Vocal Music about Music at Mandavi Winery
---
1/10/2020
Ira C. Smith w/ Heather Buck – Director – Xanadu Jr. @ Lucky Penny, then w/ John Coach & Meredith Nevard – Lighted Art Festival
---
12/27/2019
Ira C. Smith talks w/ Senior Chaplain – Lee Shaw & Napa Mayor – Jill Techel
---
12/20/2019
Ira C. Smith w/ JourneyDay & Vocal Music Director @ Napa High (retired) – Travis Rogers , & also Loren Moale w/ Napa Valley Voices
---
12/13/2019
Ira C. Smith w/ Keith Allan founder of Napa Hard Cider, & Loren Moale talks Operation Welcome Home, Then President CEO of St. Helena Chambers of Commerce – Amy Carraba talks Jingle All The way
---
12/6/2019
Ira C. Smith w/ CEO of Vitners Collective – Garett T Murphy, then talks CIA at Copia w/ Director of Public Programs – Maryam Ahmed & Last but not least jingling ALL the way w/ President CEO of St. Helena Chamber of Commerce – Amy Carabba
---
11/22/2019
Ira C. Smith talks theater w/ Michael Ross – Lucky Penny Napa & Jumps into the wild w/ Nate Woodward – Safari West
---
11/15/2019
Ira C. Smith is joined by Loren Moale in disussing the Holidays with Napa Downtown Association -Craig Smith, Napa High Band Director -Mike Riendeau, US Renal Care -Rici Hayes
---
11/08/2019
Tom Tardio, CEO of Napa Valley Film Festival & Emma Steele, Director of Marketing talk Film, Food & Wine, Then Stephen & Libby Stubbins with Transcendence Theatre Company tell us about their Broadway Holiday Spectacular!
---
11/01/2019
Chris Hawkins  w/ Xerox Business Systems talk commerce, Sarah O'Connor Principal @ Vintage High talks school, &  Humphrey Jackson w/ Prolific Prep talks basketball!
---
10/25/2019
Zen Hunter Ishikawa w/ The Wiseman Company talk improving commercial real estate!
---
10/18/2019
David Griffis w/ Eagle Vines Golf Club talk golf, Sofia Osborne & Joeseph Brawdy w/ St Helena's Drama Club talk "The Laramie Project" & Ken Tesler w/ Blue Note Napa
---
10/11/2019
Bruce Dickson & Alexis Helig w/ Braydon Apartments talk living & Dan Monez w/ Lucky Penny Productions talk "One Flew Over The Cuckoo's Nest"
---
10/04/2019
Loren Moale joins Ronnie Joe Grooms to talk "Di Rosa Days" then Paul Hicks w/ Payroll Masters talks business, & last Fred Miller is congratulated making the St Helena Athletics Hall Of Fame!
---