Deep Dive with Larry Kamer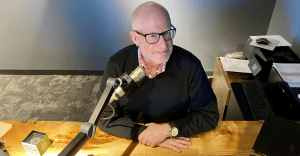 ---
More than ever we need deep, informed discussion on the issues Napa cares about.
Every Thursday at 9AM on KVON, Deep Dive takes a long look at the issues and events affecting our special corner of the world – as well as news being made by local figures in politics, business, wine, agriculture, and the arts.
Catch it Thursdays at 9AM on KVON 1440AM, and streaming live right here on kvon.com
Follow us on Facebook, Twitter and Instagram – @deepdiveshow – for the latest updates.
---
February 6, 2020
Larry Kamer Talks with Lead of Napa Valley Moms Demand Action – Liz Russell, Co-Lead – Ilana Adelson & Also Clare Mejia, California co-lead of Everytown Survivors Network
---
January 30, 2020
Larry Kamer talks Agriculture & Grape growing 
w/ Ryan Klobas – Chief Executive Officer – Napa County Farm Bureau
---
January 23, 2020
Larry Kamer talks w/ Molly Rattigan & Cass Walker on Housing & Homelessness.
---
January 16, 2020
Larry Kamer talks w/ author Peter Kilkus, about Lake Berryessa.
---
January 9, 2020
Larry Kamer talks w/ Sean Scully, Editor of Napa Valley Register about the state of journalism and local news.
---
Show article links coming soon. Stay tuned!
. . .
Check back for new episodes!