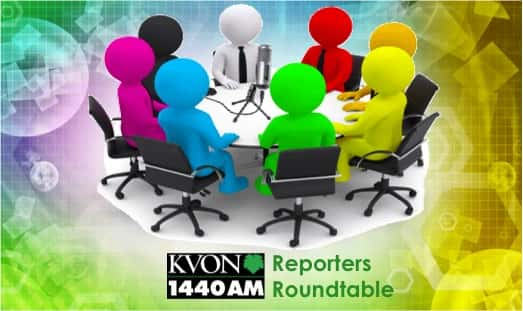 Join Barry Martin every Monday morning for a Reporters Roundtable, 7:30a-8:30a, where he invites a panel of journalists to discuss and analyzes the hot topics in news.
Like @1440KVON to stay connected with your favorite KVON segments.
Reporters Roundtable airing every Monday 
7:30a-8:30a listen live by tuning into 1440 AM 
or streaming on KVON.com In case you miss it, 
visit us here for the latest episodes.
EPISODES
---
January 22, 2018
Kevin Courtney, city editor of the Napa Valley Register, chats about journalism in the new era.
Part 1
Part 2
---
COMING UP…