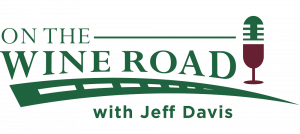 Tune in at 11:00am on Saturdays and Thursdays and take a ride through the Napa Valley with Jeff Davis!
As host of the radio show "On The Wine Road," Jeff travels throughout California and reach across the globe to share the stories of the fascinating people who contribute to our wine country lifestyle.
"It was my choice to prerecord the interviews on-site rather than have guests join me in studio. Yes, I put a lot of mileage on my car but I love traveling through our beautiful countryside to spend time with the fascinating people who are so passionate about their craft." – Jeff Davis
For more on Jeff Davis's mission, visit his website here!