Weekly Resource for Seniors and Family 
Join us for Senior Moments every Wednesday at 7:30A and 12P as KVON's Wine Country Live Host, Barry Martin, talks to experts about issues that are most important to the Older Adult population in Napa County.
Check back here to listen to the latest Senior Moments podcast. If you would like to make any suggestions for future topics, please email napaseniormoments@gmail.com with your feedback. You can also follow our Facebook page: @NapaSeniorMoments
This is a project of Leadership Napa Valley brought to you by: Queen of the Valley Medical Center, Queen of the Valley Community Benefit and Molly's Angels.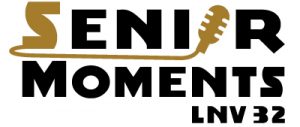 ---
May 13, 2020
Kristi Lesnewich, Esq., Bay Area Legal Aid
May 6, 2020
Diana D'Amico-Clarabut, Senior Advocacy Services
April 29, 2020
Pablo Zatarian, Fair Housing Napa Valley
April 22, 2020
Greg Lake, Molly's Angels Super-Volunteer
April 15, 2020
Julie Spencer, Rianda House
April 8, 2020
Rob Weiss & Javia Hendricks, Mentis
April 1, 2020
Deassa Binstock, Ripple Effect Animal Project
March 25, 2020
Drene Johnson, Community Action of Napa Valley (Can V)
March 18, 2020
Celeste Junté, COAD (Community Organizations Active in Disaster)
March 11, 2019
Julia Orr, Molly's Angels
March 4, 2020
Will Marcencia, Bob Vanderbelt, Natalie Griffin, Bonnie Anderson, Kim Brown-Sims and Tammy Manning, Leadership Napa Valley Practicum Group
February 26, 2020
Enguira Lopez-Jones, Program Director of Upvalley Family Center
February 19, 2019
Selene Regalia & Robbie Hayes, Collabria Hospice
February 12, 2020
Hillary Zunin, Napa Valley Can Do
February 5, 2019
Lori Bitter, Author
January 29, 2020
Cecilia Aguiar-Curry, Assembly Member
January 22, 2020
Julia Orr, Molly's Angels
January 15, 2020
John Crawford, Napa County Sheriff
January 1, 2020
Kecia Lind & Neena Jehle, Napa County District Attorney's Office
December 18, 2019
Refugio Rivera, Napa Valley Library
December 11, 2019
Yvonne Baginski, Share The Care Napa Valley
December 4, 2019
Jill Techel, City of Napa Mayor
November 20, 2019
Dr. Robert Albenasi, Geriatric Psychiatry
November 13, 2019
Leisa Mathes, Obmbudsman for Long Term Care Facilities
November 6,2019
Dr. Martin Lawthick, Lung Cancer Awareness (Causes, Signs, & Screening)
October 30, 2019
Hillary Zunin & Carol Stroll, Napa Valley Can-Do
October 2, 2019
Lisa Alexander, Napa Humane
September 25, 2019
Julia Orr and her guest Muriel Snider, Mighty Nineties, Molly's Angels
September 18, 2019
Ron Kraft, President of Napa Valley College
September 11, 2019
Ruth Hust and Brenda Burke, Jameson Animal Shelter
September 4, 2019
Lake Howell, Disability Services and Legal Center
August 28, 2019
Madeline Feldon, Immigration Attorney, will inform us on the immigration issues that affect Napa County seniors.
…Future Broadcast…
---
August 21, 2019
Lenore Hirsch, Author, "Live and Laugh, Advice for Aging Boomers" will remind us that if we can laugh at ourselves as we get older, we will be wiser and happier.
…Future Broadcast…
---
August 14, 2019
Replay
---
August 7, 2019
Matt Wilcox, Transit Manager, and Christina Lee, Communications Officer, Napa Valley Transportation Authority, discussed Senior transportation services NVTA offers.
---
July 31, 2019
Heather Stanton, Chair, Napa County Commission on Aging and Joe Cherry, Assistant Public Guardian, informed us about services Health and Human Services offers the Senior population.
---
July 24, 2019
Suzi Hubbard, Visit Napa Valley Manager, talked about the benefits of Volunteering.
---
July 17, 2019
Doug Pettie, Eagle Cycling Club, Ride Director, highlighted the importance of staying active, including cycling.
---
July 10, 2019
Tiffanie Walker, Information and Assistance Program Manager, Collabria Care, shared how she serves Napa County Seniors (60+) providing resources and linking them to agencies to serve their needs.
---
June 26, 2019
Kerri Dorman and Marita Dorenbecher, Councilmembers, Town of Yountville, addressed the importance of Emergency Preparedness.
---
June 19, 2019
Monica Stevens and Brenda Burke, Jameson Animal Rescue, talked about their Senior Citizens' Pet Wellness Program.
---
June 12, 2019
Julia Orr, Molly's Angels, Executive Director, discussed senior transportation that is available to Napa County Seniors and adults with disabilities.
---
June 5, 2019
Ian Stanley, LGBTQ Connection, Program Director, and Major Woolard, LGBT Senior Discussions Group co-facilitator, talked about their work with LGBT seniors and their experiences.
---
May 29, 2019
Mike Smith, Physical Therapist, Queen of the Valley Medical Center, discussed how to prevent falls.
---
May 22, 2019
Kristin Brown, Napa County Comprehensive Services for Older Adults, gave an overview of the Senior services Napa County offers.
---
May 15, 2019
Gerardo Martin, Napa County Hispanic Chamber, discussed the financial impacts issues that affect the Senior  population.
---
May 8, 2019
Senator Bill Dodd informed us about senior legislation.
---
May 1, 2019
Robert Plummer, Napa Police Chief, talked about senior home safety and security.
---
April 24, 2019
Susan Gonzalez, MD, President of St. Joseph Health Medical Group, addressed senior sexuality.
---
April 17, 2019
Rob Weiss, Executive Director, Mentis touched on Alzheimer's and dementia.
---
April 10, 2019
Doug Wilson, DO, talked about palliative and hospice care.
---
April 3, 2019
Allison Hailey, District Attorney, Napa County discussed issues her team is seeing with the Senior Community in Napa County.
---
March 27, 2019
Jim Diel, Acting Mental Health Director, Napa County, addressed the County's efforts to help the Senior population.
---
March 20, 2019
Shirley King, Community Action of Napa Valley Food Bank Program Director, talked about the collection and distribution their program offers our community in addition to some facts about Older Adults in Napa County.
---
March 13, 2019
Aura Silva and Salvador Nunez told us about CARE Network and how they provide complex case management and transitional care from hospital to home and brief care services to vulnerable populations in Napa County.
---
March 6, 2019
Heather Stanton, Chair, Napa County Commission on Aging, kicks off the Senior Moments segment providing an overview of Napa County Seniors.
---