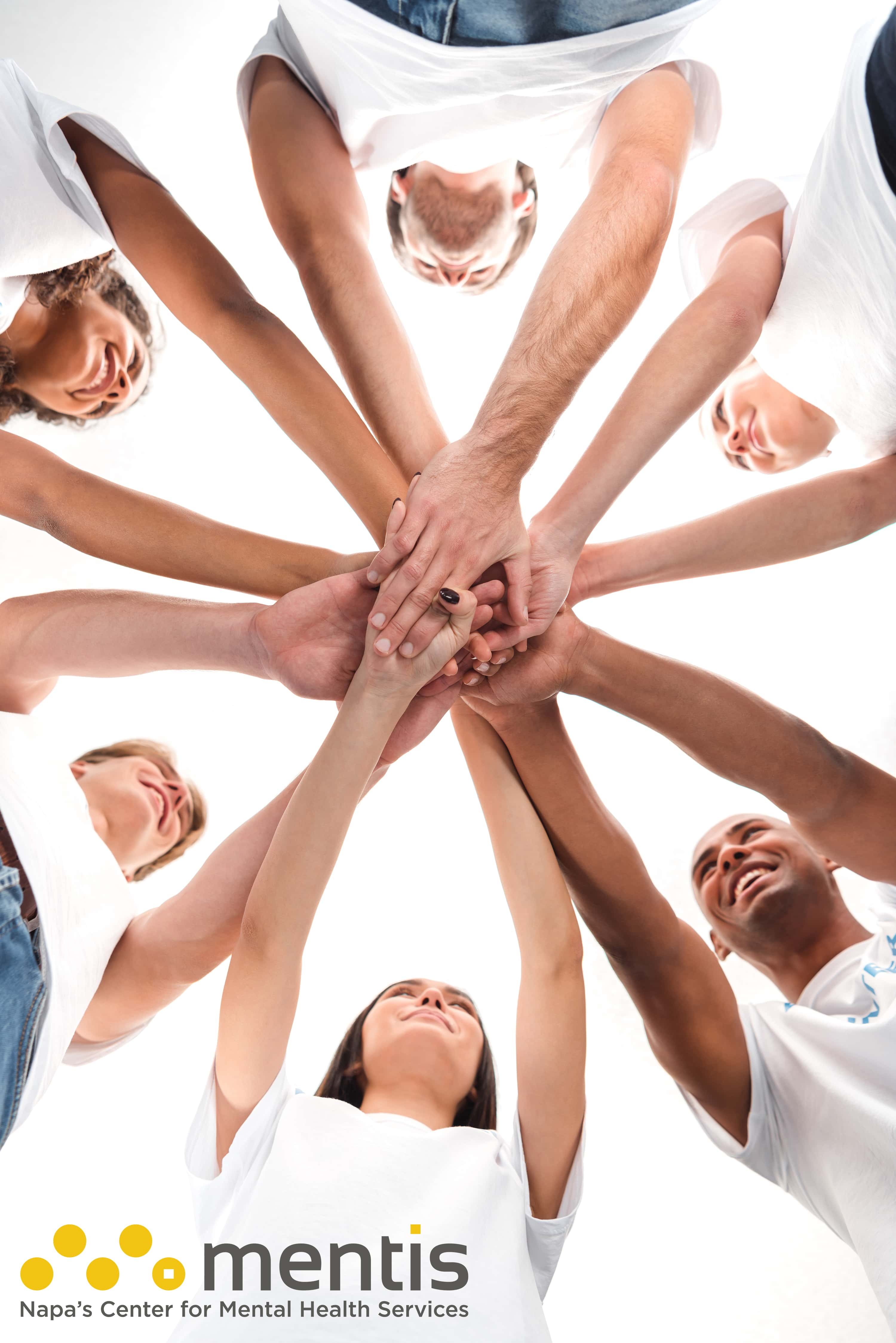 Mentis provides Napa County with bi-lingual professional mental health services to people of every age, stage, and income level.
Let's celebrate Mentis' 70th birthday, making them the oldest non-profit in the Napa Valley!
Mentis and Wine Down Media have partnered to educate and empower our community to talk more openly about emotional and mental health. In a weekly #MindfulMondays segments during the KVON Morning Show with Barry Martin, Mentis' Mental Health Champions and other experts in the field will be sharing information. Get involved and join the conversations!
Like @MentisNapa on Facebook or Visit www.MentisNapa.org
---
EPISODES
---
COMING UP …
May 21, 2018 
Alex Meraud, a mental health therapist at Mentis, details her work with children and teens in Calistoga.
---
May 14, 2018 
Sarah Barry, a mental health therapist at Mentis, discusses their partnership with Teens Connect, and how both parties work to help adolescents.
---
May 7, 2018 
Lisa Davison, a mental health therapist at Mentis, talks about her work with elementary-school-aged kids in regard to the recent wildfires, including how traumatic events can affect children and helpful ways to cope.
---
April 16, 2018 
Bernie Narvaez, a local businessman and Marine Corps veteran, shares his experiences with post-traumatic stress disorder in veterans and how PTSD can be treated.
---
April 9, 2018 
Napa Police Chief Steve Potter discusses the relationship between law enforcement and people having mental crises, including the tragic events that took place last week.
---
April 2, 2018 
Tracy Lamb, the Executive Director of NEWS, explains the organization's purpose, partnership with MENTIS, and how NEWS helps our community.
---
March 26, 2018 
Rob Weiss, Mentis' Executive Director, discuss how recent local events could affect Napans' mental health, and how to cope with these stressors.
---
March 18, 2018 
Xavia Hendriksz, the Program Coordinator for Mentis' Healthy Minds-Healthy Aging (HMHA) Program, shares the program's focus and goals with our host, Barry Martin.
---
March 12, 2018 
Melinda Lambert, the Program Coordinator for Mentis and Queen of the Valley Medical Center's Care Network, gives our host, Barry Martin, details about the program.
---
March 6, 2018 
Liz Marks, Mentis' Development Director, speaks on the importance of fundraising for mental Health in Napa County, and gives details on Mentis' annual fundraising gala.
---
February 26, 2018 
Paula Castaneda, Mentis' Housing Program Manager, talks about the goal of the program and what it provides for their clients.
---
February 12, 2018 
Teens Connect Executive Director, Jeni Olsen, discusses the organization's mission, their collaboration with Mentis, and adolescent mental health.
---
February 5, 2018  
Jim Featherstone, LCSW, Health and Humane Services Consultant working with the California HOPE (Fire Recovery Program) that Mentis is leading.
*unfortunately, no audio available*
---
January 29, 2018 
Mentis Board Member & Psychologist, Bret Johnson, joined Barry to speak about the trauma and signs of emotional and mental health.
---
January 28, 2018 
First Spanish-Language interview on KVON's "La Voz del Valle", Sunday at 9am, discussed the importance of getting help. Nico De Luna interviewed Jessica Quinones Mentis' Mental Health Therapist & Program Leader of California Hope. Between breaks, Jessica conducted a psychologist test on Nico and he spoke about his experience on-air. Great Learnings!
*unfortunately, no audio available*
---
January 22, 2018 
Mentis & Napa Salvation Army partner up for a Culinary Training program. Peter Juve with Napa Salvation Army speaks to the program's mental health component.
---
January 8, 2018 
Mentis Executive Director, Rob Weiss, chats Mentis and why mental and emotional health is important for all.
---