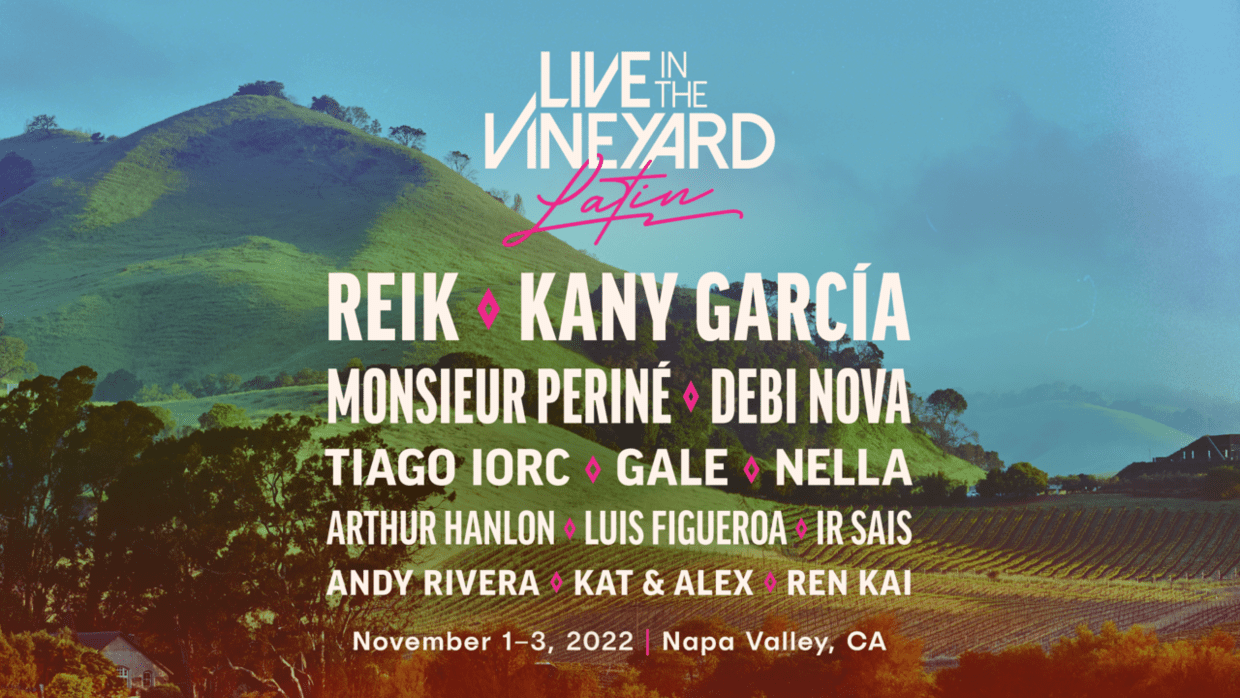 Escuche para una oportunidad de ver a los actos más populares de Música Latina
Gane un par de boletos al Evento "Main Stage"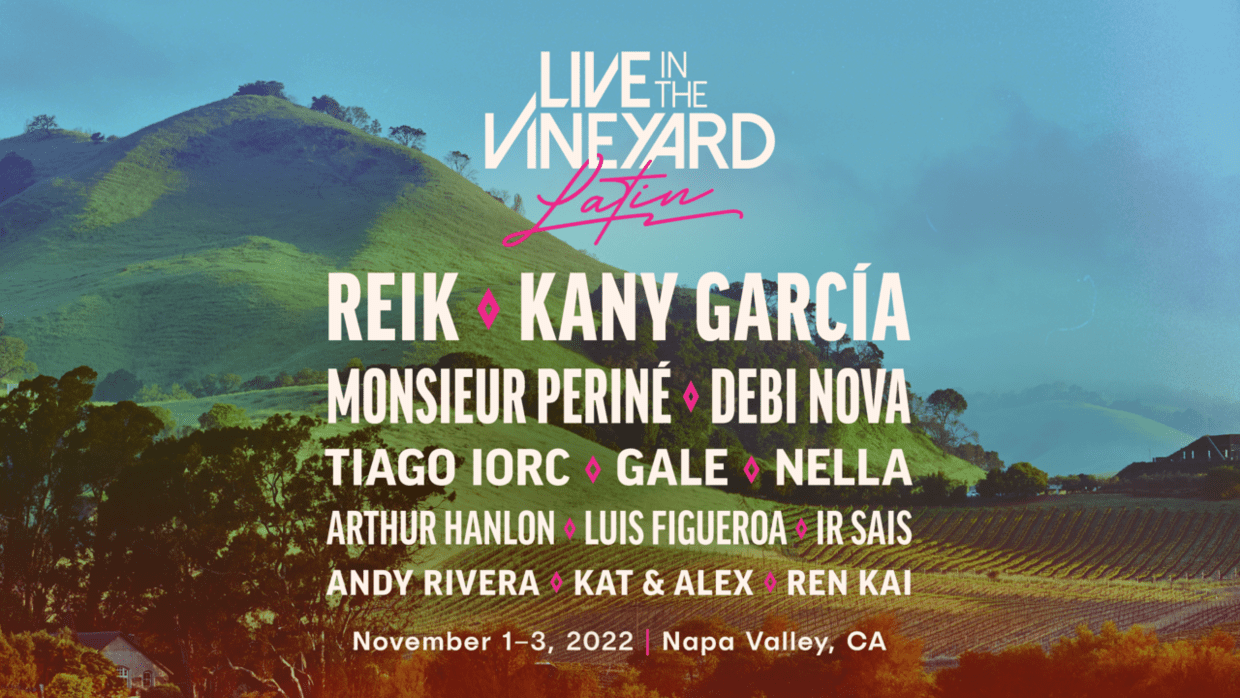 Los actos más populares de música latina, incluyendo Reik, Kany García, Luis Figueroa, y otros van a venir al Valle de Napa. No puede comprar estos boletos, pero como radioescucha de MegaMix tendrá la oportunidad de ganar boletos al evento "Main Stage" en el Uptown Theatre en el centro de Napa el 2 de noviembre.
Estos boletos son cortesía de "Live In The Vineyard Latin presentado por Visit Napa Valley."
Este concurso está cerado.
Reglas de Concurso: Las entradas para el concurso "Live In The Vineyard Goes Country presentado por Visit Napa Valley" empiezan a las 6:00AM (PT) el 22 de octubre 2022 y terminan el 27 de octubre 2022 a las 11:45PM (PT). Los radioescuchas deben escuchar a MegaMix para la clave especial y mandarla como texto al 844-333-6993. Se pueden aplicar tarifas por mensajes y datos. 
Los ganadores serán contactados el viernes, 28 de octubre 2022 por "Visit Napa Valley." Deben de tener más de 21 años para inscribirse.