Monday thru Friday Line-up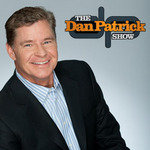 The Dan Patrick Show Weekdays 6am – 9am
Legendary multi-platform sports host Dan Patrick entertains America in morning drive along with his sidekicks, "The Danettes." The Dan Patrick Show features the most extensive A-list interviews from the world of sports entertainment. The radio show features astute knowledge, a dry sense of humor and Patrick's unique perspective.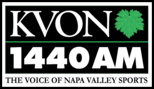 Today In The Napa Valley Weekdays Starting at 9am
Local Programming!
Monday 9a-10a – Dorothy's Table with Dorothy Lind Salmon
Monday 10a-11a – Talk, So Kids Listen with Doris Gentry
Tuesday 9a-10a – Judd's Napa Valley Show with Judd Finkelstein
Tuesday 10a-11a – Beernuts with Colin Kaminski
Wednesday 9a – Napa Valley Sports Vine
Thursday 9a-10a – Vino Con Vida – with Sandra Gonzalez
Friday 9a-10a – Napa Edition with Ira C. Smith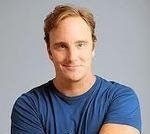 Jay Mohr Sports Weekdays Noon-3pm
Starring actor, comedian, sports personality and radio host Jay Mohr, Jay Mohr Sports features the latest sports news, in addition to conversations with top athletes and celebrities. The live, daily sports talk and entertainment program is highlighted by Mohr's trademark comedic style and unique perspective as a multi-media star, coupled with his engaging personality and interaction with listeners.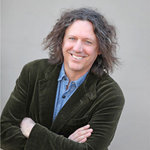 Steve Gorman Sports! Weekdays 3pm-5pm
Steve Gorman is the drummer for the band The Black Crowes. All those years on the road, he became a devoted sports fan. Steve started his own sports podcast a few years ago and has been a frequent guest on the Jay Mohr Sports show.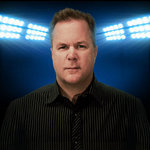 J.T. The Brick Weekdays 5pm-8pm
J.T. The Brick brings his fast paced, high energy show to KVON. J.T. was a stock broker who had a dream of becoming a sports talk host. In 1995 he won Jim Rome's "Smack-Off" and his dream began. This interactive show takes calls from listeners and brings a fun attitude to sports talk.
KVON 1440 Weekend Lineup
Saturday
Fox Sports Overnight Mid – 8am
The Valley Sports Vine 9am – 10am
Swap Shop 10am – 11am
Tasting Room 11am – 1pm
What's Cooking 1pm – 2pm
Fox Sports Weekend 2pm – Mid
Sunday
Fox Sports Overnight Mid – 8am
La Voz Del Valle 8am – Noon
Fox Sports Weekend Noon – Mid