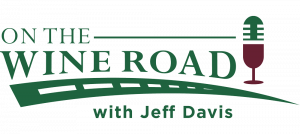 Tune in at 11:00am on Saturdays and Thursdays and take a ride through the Napa Valley with Jeff Davis!
"It was my choice to prerecord the interviews on-site rather than have guests join me in studio. Yes, I put a lot of mileage on my car but I love traveling through our beautiful countryside to spend time with the fascinating people who are so passionate about their craft." – Jeff Davis
For more on Jeff Davis's mission, visit his website here!